Sinerga enters the world of food supplements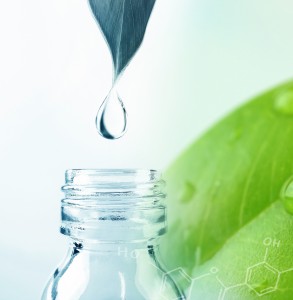 Sinerga's offer of ready-to-market medical devices for topical application and cosmetics is now enriched with a brand-new line of food supplements.


These food supplements answer the increasing need for solutions able to support consumers in maintaining the physiological level of well-being and therefore in preventing the most frequent diseases connected to modern hectic lifestyle, before they get worse and force them to take more drastic solutions (often including drugs). 






Our food supplements address those therapeutic areas which result to be the most requested in the market demand: 
upper respiratory tract discomforts: throat ache and cough 
mental & physical fatigue
sleep difficulties and anxiety / stress
memory loss & cognitive function
ageing process
poor immune system


FORMULATION PHILOSOPHY:


A selection of ingredients with natural and sustainable origin.
Inclusive formulations with the aim of satisfying the needs of a wider population, making sure that our products are suitable for celiacs, diabetics and people lactose-intolerant.
The choice of having alcohol-free supplements, as they are generally gentler on the digestive system and accessible to a broader population, including children and those who may avoid alcohol for cultural, religious, or personal reasons.
In liquid form, to facilitate the usability - our supplements can also be taken by adults and children with swallowing difficulties - and to ease their intake - they can be taken as they are or dissolved in a liquid of preference.

SINERGA PLUS
As happened with our ready-to-market medical devices and cosmeceuticals, we enriched our food supplements by adding, if possibile, SINERGA Ingredients and technology (some of them patented) in order to confer and additional plus and uniqueness to the product.
More generally, we selected in these formulations ingredients with a strong Health Claim (approved by EFSA - European Food Safety Authority) and physiological beneficts (botanicals) easy to read and understand for the consumer, in order to immediately transmit the value and benefits of the product.


Discover more about Sinerga food supplements by emailing us at marketing@sinerga.it!