A new concept of formula protection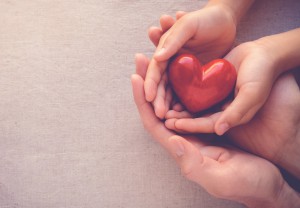 The request for safe and effective preservative-free solutions have seen a huge transformation in recent months: microbial inhibitors are no longer considered as mere functional ingredients performing an important role without being noticed, but as active elements of the formula able to fulfill multiple roles according to the product' characteristics, trends or claims.
This new approach appeals busy formulators, who are tempted by the use of multitasking ingredients both because they can shorten their research in the hectic life and also for the possibility to adhere to the clean beauty trend. It's an overall rethinking of the cosmetic product, not only aiming to one substance to preserve the system, but relying on a material that can enhance the formulation's characteristics and properties.
Sinerga has developed a new concept of protection with 2 multifunctional ingredients: Mintiol and Parfiol.
Mintiol is a natural and Cosmos microbial inhibitor with soothing and refreshing properties. It is a mint derivative whose scent matches good with a wide choice of olfactory notes, such as citrus, fruity, floral and gourmand. It has a wide spectrum of activity on microorganisms and it is effective in a wide range of pH, from 4 to 9. It is able to act both as a complete preservative solution (suggested dosage: 2%) and as a booster of other preserving substances (from 0.5% to 1.6%), working in synergy to protect the formula. Indeed, it can be used in combination with Sodium Benzoate or Potassium Sorbate, the most used substances in Cosmos formulation, reducing their concentration of use without compromising the overall preserving activity.
 Parfiol is a blend of esters and aromatic alcohols that combines the formulative protection with odor masking properties, conferring a pleasant creamy olfactory note to the cosmetic. It is effective on a wide range of microorganisms at a pH from 4 to 9. It is enough 1% of Parfiol to completely preserve the formula. Otherwise, it can be used in combination with other preservative substances, using a concentration below 1%, as a booster of the co-microbial inhibitors. It matches well with musky, gourmand, ozonic and floral notes. From an internal panel, 0.5% of Parfiol is already able to have odor masking activities in combination with other ingredients with a characteristic scent.
Both ingredients are easy to use in formula, to make formulators lives easier. Parfiol and Mintiol are soluble in lipidic phase, alcohols and glycols, while for both no incompatibility has been observed. In O/W emulsions they can be added at the end of the process, under 40°C. A solubilizer is required in clear systems, for example in hydrogels. In surfactant systems, just add to the mixture. Due to their lipophilic nature, Mintiol and Parfiol are suitable in all cosmetic forms except W/O emulsions. MIC analysis and challenge tests for several formulations with Mintiol and Parfiol are available on request.