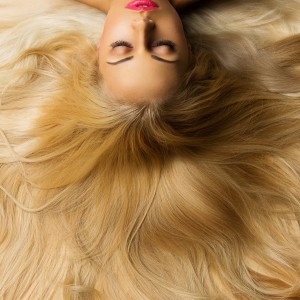 Scalp care has gained a lot of attention during 2020, as people started to realize that scalp is equally prone as the rest of our skin to a wide range of issues, such as inflammation, aging, dehydration (besides the more known greasiness and itching). And in fact, scalp can be considered as an extension of the skin on our face and we'd never consider to treat the latter just with a quick rinse of shampoo.
According to Mintel, in 2020 there has been a +350% Google searches for scalp moisturizers (worldwide) and, in US alone, a +40% searches for scalp scrub and a +34% interest in scalp care innovations, highlighting the interest of people towards products traditionally used in skincare and bodycare that can be integrated in a wider beauty routine dedicated to this area. 
But the reason of this increased interest for scalp care in 2020 is also due to the concurrence of two aspects related to the COVID-19 pandemic:

the wide use of face masks in our daily life, covering half our face, has put under the radar our hair, which are now one of our first and most exposed areas when we are with other people. Hair care, indeed, has been one of the least affected categories by the pandemic, as people prefer to maybe give up on other beauty products to focus on the health and aspect of hair, also to express themselves (with the lips being often covered). Scalp issues proved to have a direct consequence on hair health and aspect, and people started to get to know this and follow the concept: beauty from the roots.
The second phenomenon is linked to the psychological effects of the pandemic: stress, fear, social and emotional isolation are having a deep effect on our mind, and on our body as well. When it comes to hair, the primary result on their health has been an increase in hair loss: in 2020 Mintel reported a + 82% Google searches for causes of hair loss in women (worldwide) and, in UK alone, 33% of the male and 22% of female interviewees cited hair loss as their primary concern, making it the primary hair issue. That explains why this segment has one of the fastest forecast growth (+ 6%) to 2025 among the category. 

Sinerga offers a wide range of ingredients for both hair and scalp care; in particular, for the latter, we will focus on 2 patented ingredients able to counteract several issues and improve scalp health and hair aspect: 
X-Solve®: obtained by a patented encapsulation system to better deliver its active compound, for an increased and faster efficacy. It is a powerful skin microcirculation modulator, being able to improve blood flow in superficial vessels thanks to its vasoactive capabilities. Blood circulation ensures that scalp takes all the essential nutrients and oxygen to be healthy. Subcutaneous blood flow to follicles helps in the anagen phase of the hair, making them grow longer and decreasing hair loss. It also intervenes in the inflammatory process at prostaglandin level by preventing the formation of arachidonic acid. Scalp inflammation is still too underestimated, but it can lead to itching, hair thinning and exacerbates hair loss.

Verochic®: patented pure powder of Shikimic acid derived from Illicium Verum. It acts as a powerful yet non-irritant exfoliating agent. Compared to Glycolic acid, indeed, it exerts a stronger exfoliating action (+24%) yet milder on skin (after 24 hours, the area treated with glycolic acid was irritated, dried and desquamated, while the Verochic treated site was perfectly normal); therefore, it is recommended even for the most sensitive skin areas, such as scalp, or in case of inflamed and  irritated skin. Verochic® also acts as inhibitor of lipase activity, decreasing the presence of free fatty acids responsible of bad odors. Moreover, it is also a safe and effective anti-microbial agent, with a patented application on its activity against several pathogenic microorganisms without damaging the beneficial bacteria.