Natural alternatives to synthetic launched at Incosmetics 2022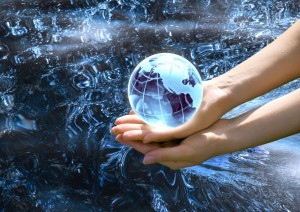 The world is constantly evolving toward a green and ethical demand, especially in the beauty & personal care market where the consumer's purchasing habits deeply affect the company's strategy and product selection.
The topic of microplastics and, more generally, of the synthetic ingredients that are used in these products, especially rinse-off ones, is more and more subjected to discussions and limitations, due to their negative impact on the ecosystem, on the fauna and on our own health (due to food-chain contamination).
Although at the moment these regulations affect only a selected part of plastic ingredients and products, it is to be considered that in many cases it is the market itself that acts as a precursor to these limitations, modifying its demand in an often even more restrictive way, based on the perception of safety that consumers have.
To prevent these changes in time, it is therefore important to move towards natural ingredients that are able to replace the synthetic counterparts while achieving the same quality performance. For this reason Sinerga has developed two high-performing and completely natural ingredients:
NATIFEEL, multifunctional active texturizer able to confer an excellent sensoriality to the formulation replacing the use of silicones for the final skin feeling; it is defined also as active, as it supported by a proven efficacy for its moisturizing, TEWL reduction, anti-wrinkle, elasticizing and firming capacity.
NATIRHEO, rheological additive composed of an innovative natural blend with a high versatility, capable of covering a wide range of viscosity and therefore being a natural alternative for synthetic polymers.
 Discover more about these new launches and experience the formulations they are able to create at our booth F91 during Incosmetics, from 5 to 7 April in Paris.