Sinerga at NYSCC Suppliers' day!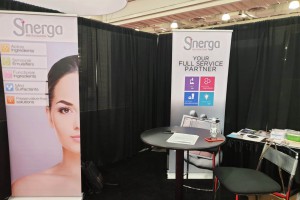 Sinerga is currently participating in the New York Society of Cosmetic Chemists (NYSCC) Suppliers' day, the main showcase for the latest innovations in the cosmetic world in North America.
Stop by at booth 1159 to discover our novelties for 2019 in the hair care and skincare markets:
Hair App: pure powder based on a combination of hair-like amino acids which straight the hair up to 48 hours in a natural way, while at the same time restoring, protecting from heat damages and reinforcing it.
Red Alga Gel EC: Active ingredient obtained by Pacific Ocean red algae extract (Ahnfeltiopsis concinna) performing a film-forming, hydrating, softening and moisturizing activity.